something happen to my keyboard. that's why i will b talking less in this post.
found this at BRYANBOY's fashionblog.
check out the WHO I FOLLOW list to read more.
BTW, there will be anew someone added into my
WHO I FOLLOW list.
which is
http://www.stylescrapbook.com/
check it out yo.
The fashionista blogger is called
ANDY TORRES
pretty good name that can make you famous
she is, in fact, pretty!
LOVE her collection as well.
I wonder does Malaysia hazz those?
having THAT poster in your room, is so far fetch!
ANDY ANDY ANDYYY
i love her fashion sense!
the middle one is her okay!
ok
here is the WOW factorrrrr
(took this from BRYANBOY.COM)
thanks@!
Chace Crawford: Before and After
How do you feel about Chace Crawford?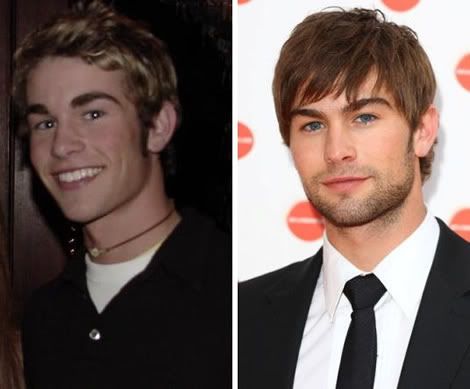 Yes they are the same person! Looks like someone wentthrough a very awkward (and very camptastic fruity) gay twink
stage. That smile is SOOO flaming!
i like the way BRYANBOY ends his posts with
instead of
X.
ohwell i shd think of something more creative.
A little piece abt BRYANBOY is that he is a phillipino dude who loves fashion since young.
his love made MARCJACBOBS name a designer bag after him!!
The BB BAG
that's him alrite.
who says fashion can't make you rich??
ANDY and BRYAN are always invited to these spring and summer fashion shows,
or any really really cool fashions shows, front seat, okay,
not the loner back seat or messing with the crowds and all.
Oh well, only a FEW people can really achieve that.
A teeny puny me…
*:'(
But if you dream, and you really can make that dream come true.
Someday, when i finally am brave enough to email BryanBoy, i just hope to have a one day massive shopping spree with him alrite
:)
Oh, my keyboard is magically accessible again !
surprise surrprise
baboosh
X.
(okay, i will make this the BRYAN BOY DAY in
VENETIAAHWONG!)